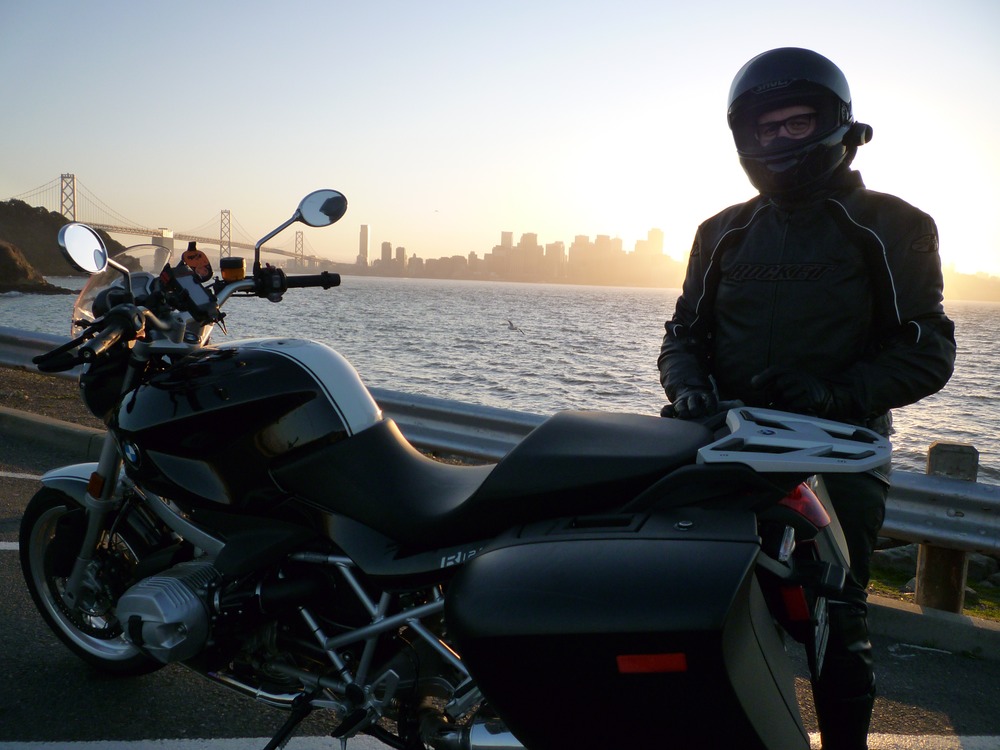 I headed out last Sunday for a quick loop over Mount Hamilton, across Del Puerto Canyon Road to Patterson, then back over to Mines and back to San Francisco. Check out my route and for extra points, the Yelp reviews for Del Puerto Canyon Road: "Why is there an option to review a friggen road?"
Good question, but it turns out there are reviews for Mines Road ("Yes it is a HELL OF A RIDE!"), Mount Hamilton ("Amazing views. A drive not for the faint of heart."), and of course, The Junction ("Awesome, motorcycle haunt in the middle of no where. 10 stars for the food.").
It was a classically Bay Area-beautiful day for a ride: temps stayed between the high forties and low sixties, and the roads were reasonably clean and dry for the most part. Surprisingly, I only saw a few other riders, including a slow-moving noob on a little dual-purpose bike. High five for your gumption, noobie!
It was clearer than usual, so I stopped off on Treasure Island to snap some photos of the city, where a friendly tourist took this photo of me with my bike. Here's hoping the weather holds so I can get in another ride this weekend. If not, I can also tinker with my bike—I have some new bits from Touratech and TwistedThrottle to bolt on in the name of adventure via accessory purchases.